Aparthotel
Aparthotel accommodation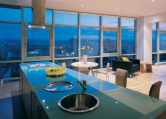 ARC has an exclusive selection of aparthotels in major cities worldwide. View a selection of our Aparthotels or search for an aparthotel:
USA
Chicago, San Francisco, Manhattan, Boston, New York
UK
London, Glasgow, Manchester, Edinburgh, Bristol

Ireland
Dublin

Germany
Berlin, Munich, Dusseldorf
Denmark
Copenhagen,

Italy
Rome, Florence, Milan
Canada
Toronto, Montreal, Vancouver
South Africa
Cape Town,

Japan
Tokyo,

Other destinations include with aparthotel accommodation include: Hong Kong, Bangkok, Dubai, Brussels, Prague, Reykjavik, and Buenos Aires.

What is an Aparthotel?
An "aparthotel" is a combination of apartments with hotel services - also referred to as Apartment Hotels and Apart-hotels, they offer the comfort and the service of a hotel, with the space and benefits of a fully furnished luxury apartment. An aparthotel will often include satellite TV, high speed internet access / ADSL / Wi-Fi, kitchen, concierge and luxury bathrooms.

An aparthotel is fully equipped with all the facilities you would expect in a hotel - except it is about twice the size and you can have breakfast when you choose to. You can reserve an aparthotel for short lets and long lets - rent an aparthotel for a week, month or year.
Search for an aparthotel